STAKEHOLDER ENGAGEMENT
We believe that keeping close communications with our internal and external stakeholders is essential for the Company's sustainable development. We are determined to use different communication channels to collect opinions of stakeholders from different sectors, listen to and identify their expectations on the environment, society, and our operations, which are treated as benchmarks for developing targets. We align all these activities with the GRI materiality process.
2021 KWCM Materiality Matrix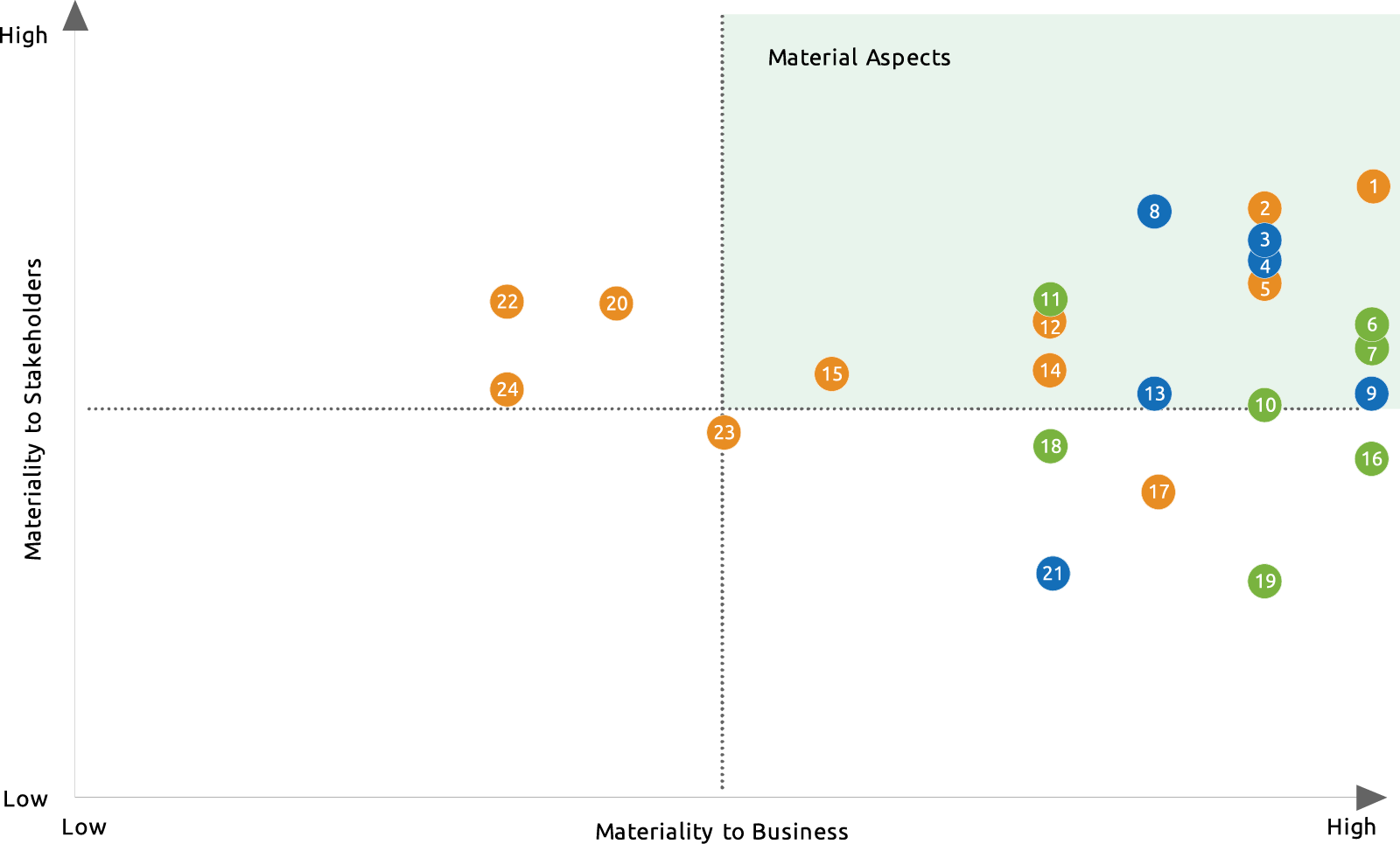 Social
Environmental
Governance
Highest Materiality
1. Product Quality
2. Occupational Health and Safety
3. Anti-Corruption
4. Risk Management
5. Training and Education
6. Water
7. Emissions
8. Compliance
9. Anti-competitive Behaviour
10. Waste Management
11. Materials
12. Customer Relationship Management
13. Corporate Governance
14. Customer Privacy
15. Procurement Practices
Higher Materiality
16. Energy
17. Diversity and Non-discrimination
18. Biodiversity
19. Climate Change
20. Human Rights
21. Economic Performance
22. Product Innovation
23. Employment
24. Local Communities
Caring about Our People
Our people are the powerhouse which stimulates the future growth of KWCM. Thus, we aim to develop our talents and create a workplace environment where our employees are given a variety of opportunities to develop their full potential in a safe, healthy, enjoyable and respectful manner.
PEOPLE-ORIENTED
MINDSET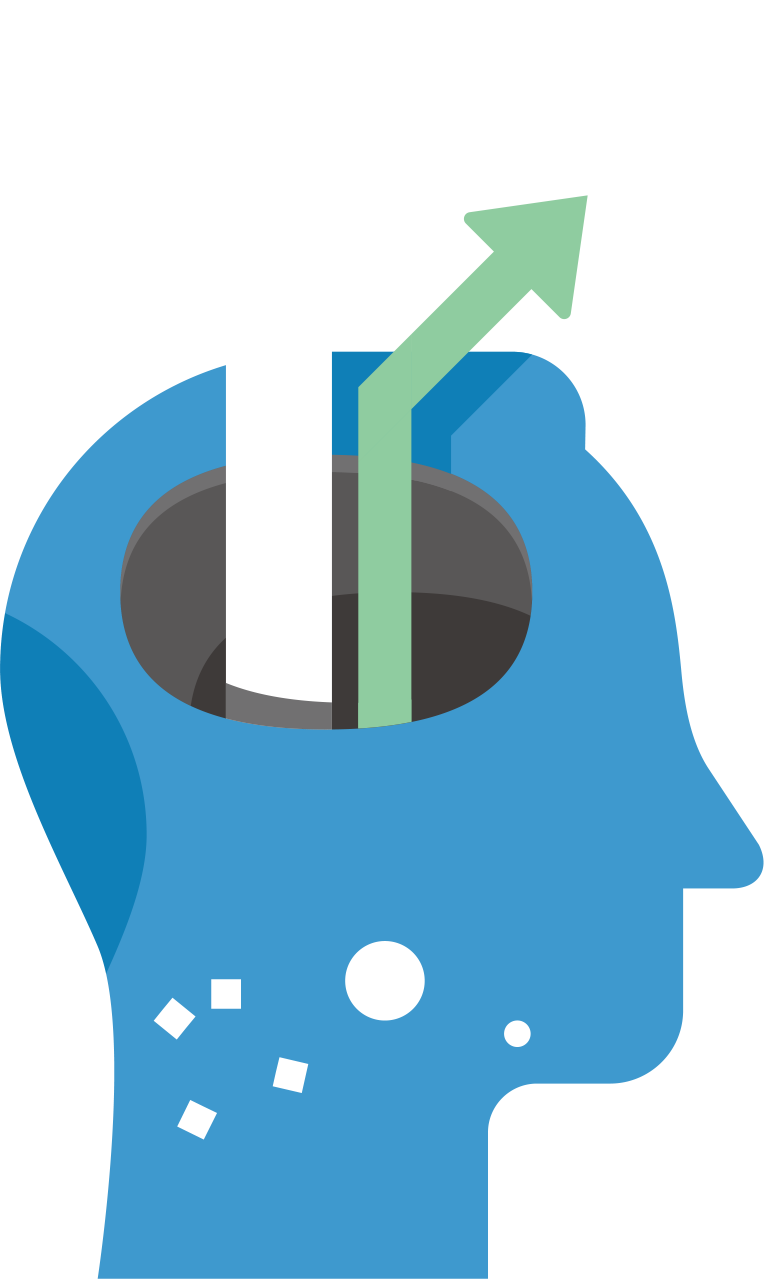 "8-Mindsets" Model
Determination
Ethical Mind
Respectful Mind
Creative Mind
Synthesising Mind
Disciplined Mind
Devotion
Confidence
Employee Turnover Rate

8.7%
Average Training Hours

14
Total Number of Direct Employees

892
Safety Statistics
Longest accident free man-hours: Puer Cement Plant
6,339,097man-hours
(up to 31 Dec 2022)
Low Injury Rates Compared to the Industry
Injury Rate per 1,000 Employees
Note:
1.The 2022 injury rates of Hong Kong Construction and Manufacturing Industry are not available yet in Labour Department of Hong Kong.
2.The industrial safety statistics of Mainland China is not listed here as it is based on a different system which is incomparable to other statistics.
Caring about our Environment
KWCM believes that elevating environmental performance is critical to the preservation of natural resources and success of our business. Thus, we invest in a variety of initiatives, including adopting circular economy and renewable energy, to alleviate the environmental impacts brought by our operations.
Green Product Development
Our products of GGBS, Reclaimed Asphalt Pavement ("RAP"), and Eco-Block put circular economy into practice. This green product strategy demonstrates how resource conservation along the supply chain of sourcing construction materials is feasible. Besides, KWCM is proud to obtain the CIC Green Product Certification, which is led by the Construction Industry Council and the Hong Kong Green Building Council, for our 15 mixes of ready-mixed concrete.
1.7 million tonnes

Consumption of recycle
materials in 2022
32%

Energy consumption
intensity in 2022
Greenhouse Gas Emissions
Energy Consumption
Connecting Our Community
"Giving back to society" has always been the philosophy of KWCM's CSR Committee. Established 20 years ago, KWCM Social Club organises charity events in collaboration with government departments, district councils and non-governmental organisations with a different theme each year. Despite the COVID-19 pandemic, KWCM Social Club has kept supporting the community during these difficult times. Recognising our responsibilities to the communities, we strive to make positive contributions by participating in charitable and educational programmes and activities, upholding the belief of "contributing to our society where one benefits".
Community Contribution (in HK$)

1,149,386
Volunteer Hours

559
Sustainable Highlights