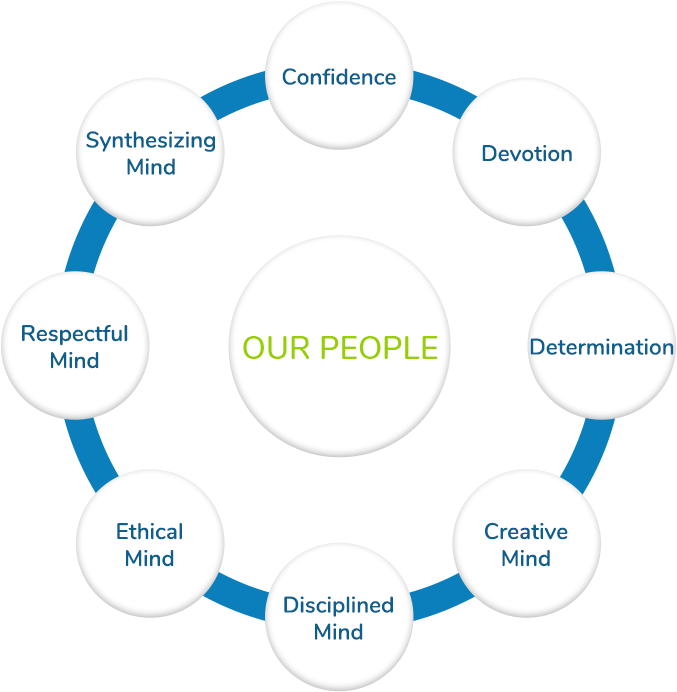 KWCM believes that "Our People'' are our most important asset,
recognizing their expertise, passion and enthusiasm are key to our performance,
we place their contribution as one of our core drivers
for the sustainable development of the company.
We develop "home grown" talent and encourage personal and professional development,
as well as a culture that respects the individual,
rewarding self-initiative and teamwork to deliver improved business results.
We promote succession planning through mentorship
and groom our existing managerial staff to more senior roles with broader accountability.
We promote life-long learning and further equip our staff with new skills
to face future business challenges by providing learning opportunities.
Through the application of 8–Mindsets,
we cultivate a harmonious culture within the workplace for the well being of our people.